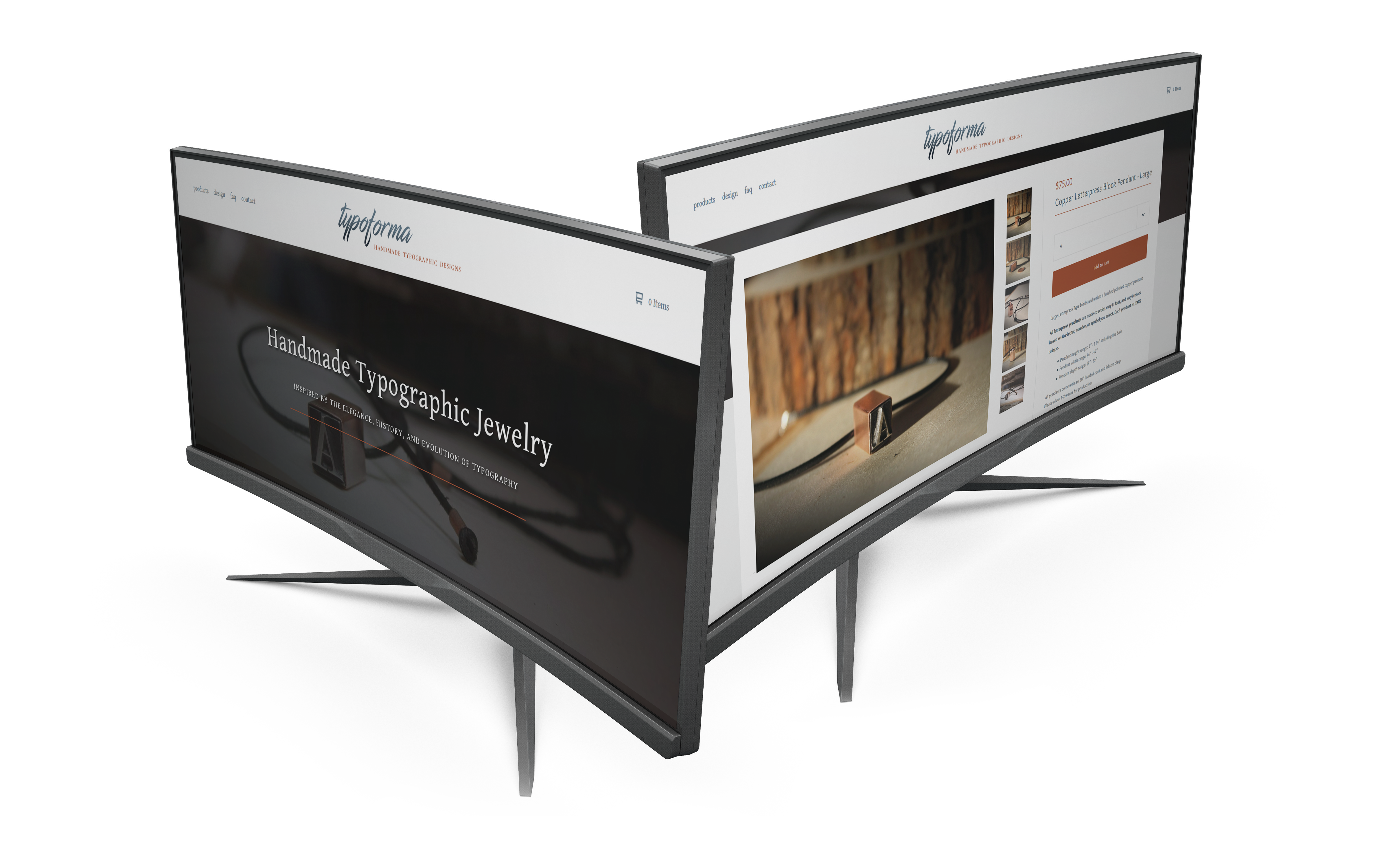 the recipe for
building a retail brand
Typoforma client engagement:
brand development, logo design, website design, eCommerce web design, product photography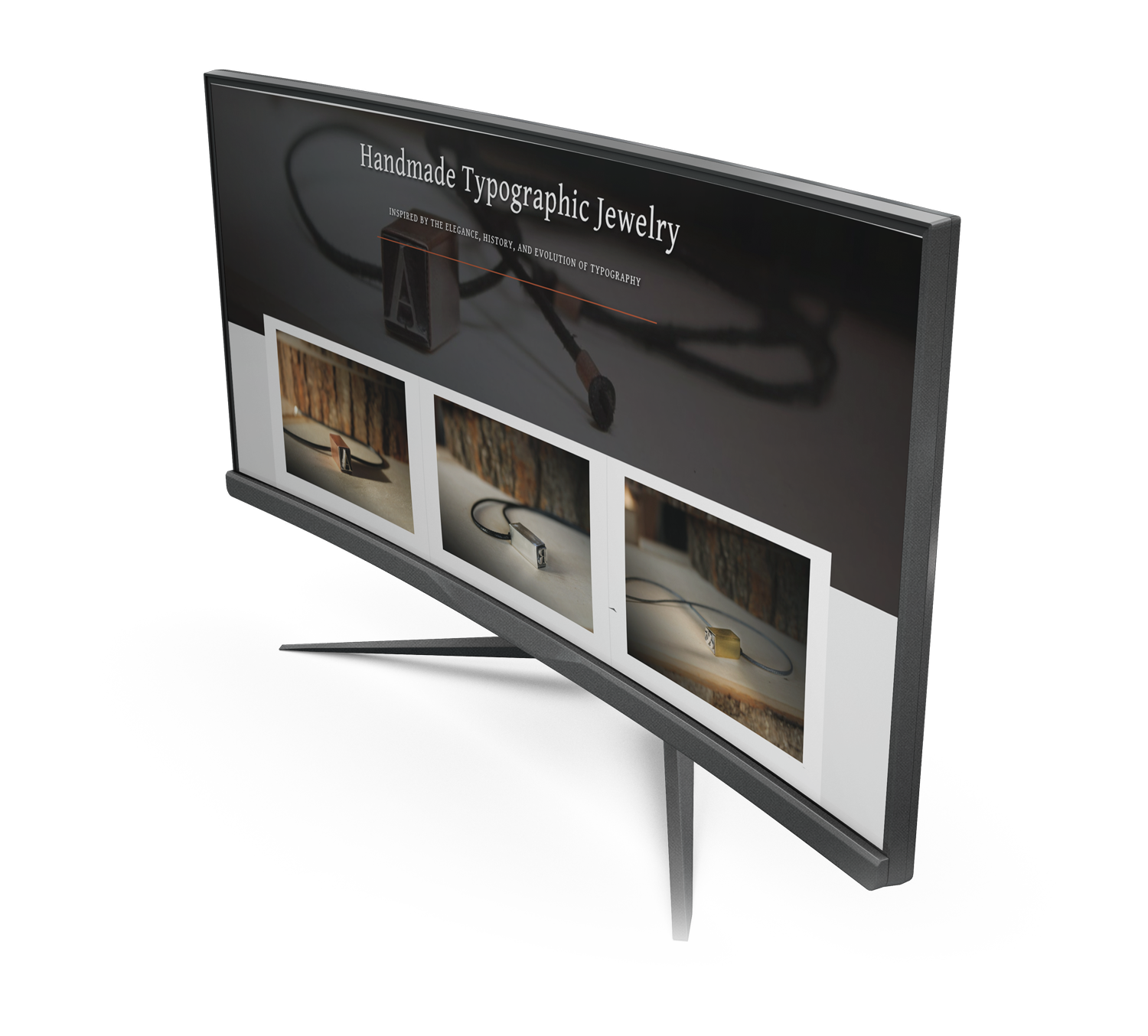 Brand development of a small retail brand crafting quality products
Typoforma is a small hand-crafted jewelry company in Rochester, NY. They specialize in taking old typographic lead letterpress blocks and incorporating them within a copper, stainless steel, or brass necklace pendent. The letterpress blocks are unique, being selected from a font collection and crafted into a stylish piece of jewelry. The owner of Typoforma has always had an affinity for typography which led to a passion for crafting jewelry with letterpress blocks.
Website redesign using an eCommerce web platform
The typoforma website was built using an economical eCommerce website platform and optimized for website sales. The site overall is simple, allowing the beautiful jewelry photography and product collections to have the visual presence they deserve.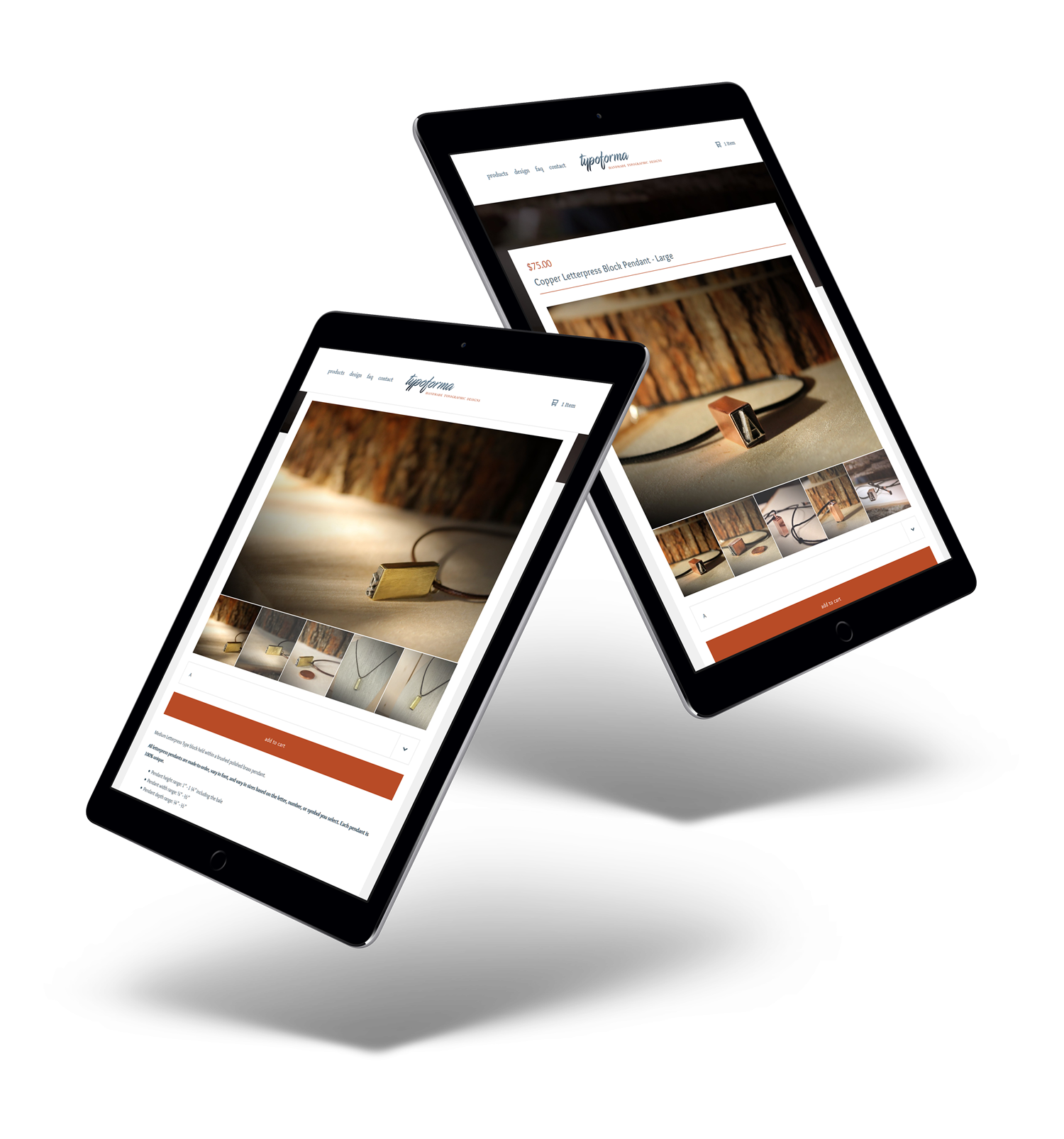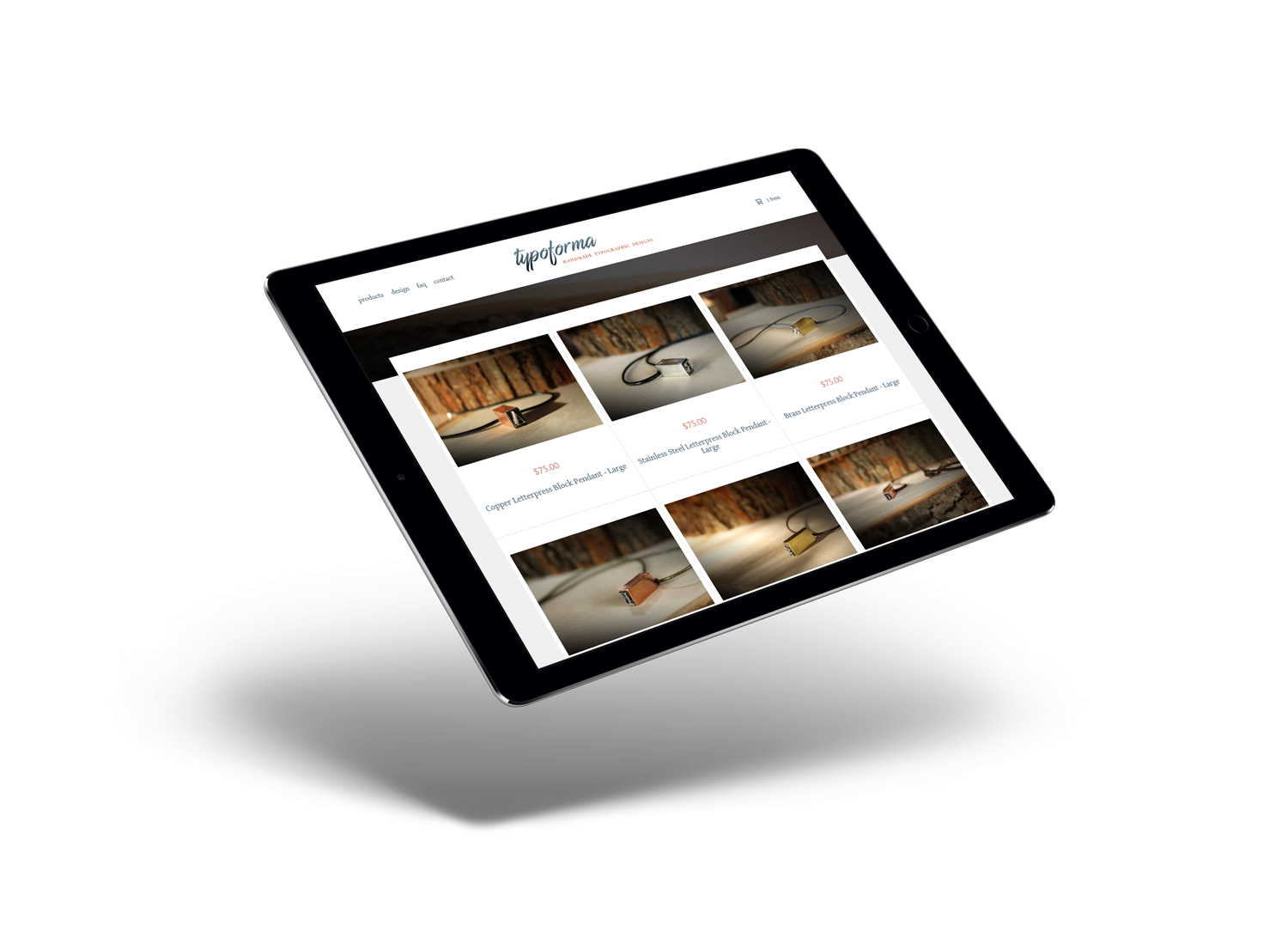 Product photography to magnify the quality craftsmanship
Sometimes a brand calls for a very particular style of imagery to be shot. True Creative photographed each piece of handcrafted letterpress jewelry in a very particular product setting using very specific natural light. A photoshoot setting was staged using cut wood slices as the presentation platform. Each setup features unique color patterns and bark grains. In order to capture naturally golden light, we scheduled the photoshoots just after dawn and while the morning light was beginning to rise. This allowed us to capture this stunning golden light while the cast shadows of brush and tree leaves helped add texture and visual intrigue.