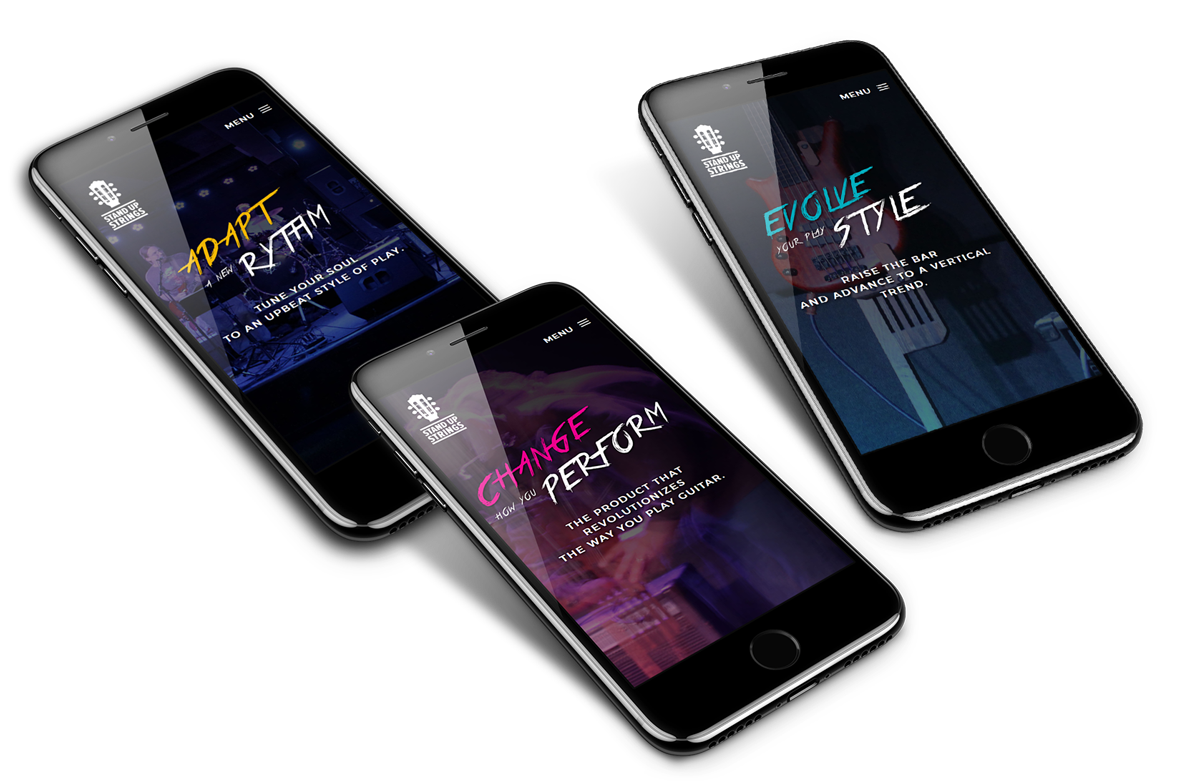 a retail brand with
edge & creativity
Stand Up Strings client engagement:
brand development, logo design, website design, product photography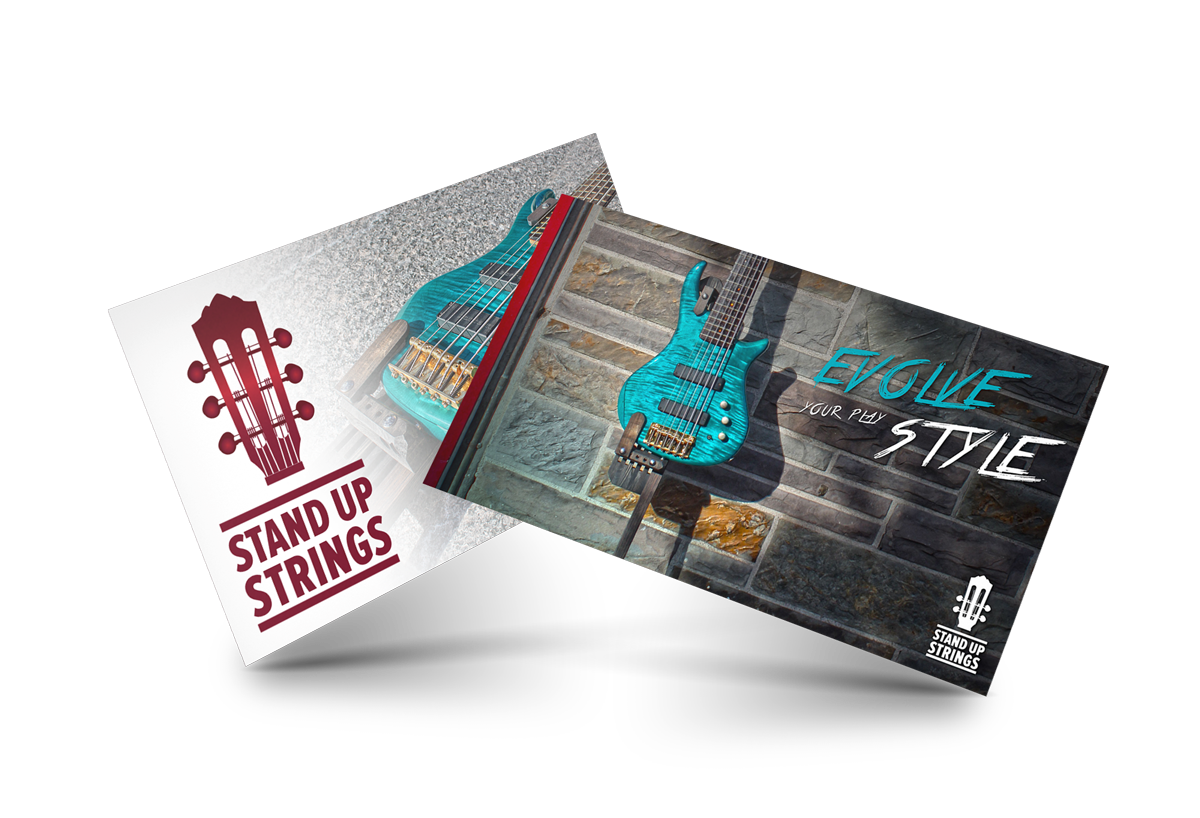 A logo redesign that truly represents the product
Stand Up Strings is a hand-crafted guitar stand product designed so that musicians can play and perform with their guitar standing vertically, versus playing the guitar horizontally across your body. It's a unique product made from recycled wood and custom-stained in a variety of finishes.
True Creative was contracted to provide logo design, website design, and photography services. Our services began with the logo design, featuring a vertical logo format, an illustrated guitar design, and strong, impactful typography, all colored in a burgundy red color. The logo is striking in full color against a white background.
Website design that connects with your audience
Stand Up Strings needed an eCommerce Website presence before promoting the product. The website features an edgy and stylized use of typography and bright color against live-action photographs of a band using Stand Up Strings in action. The word and statements across the site pages are action-oriented and energetic, to communicate to the musician audience.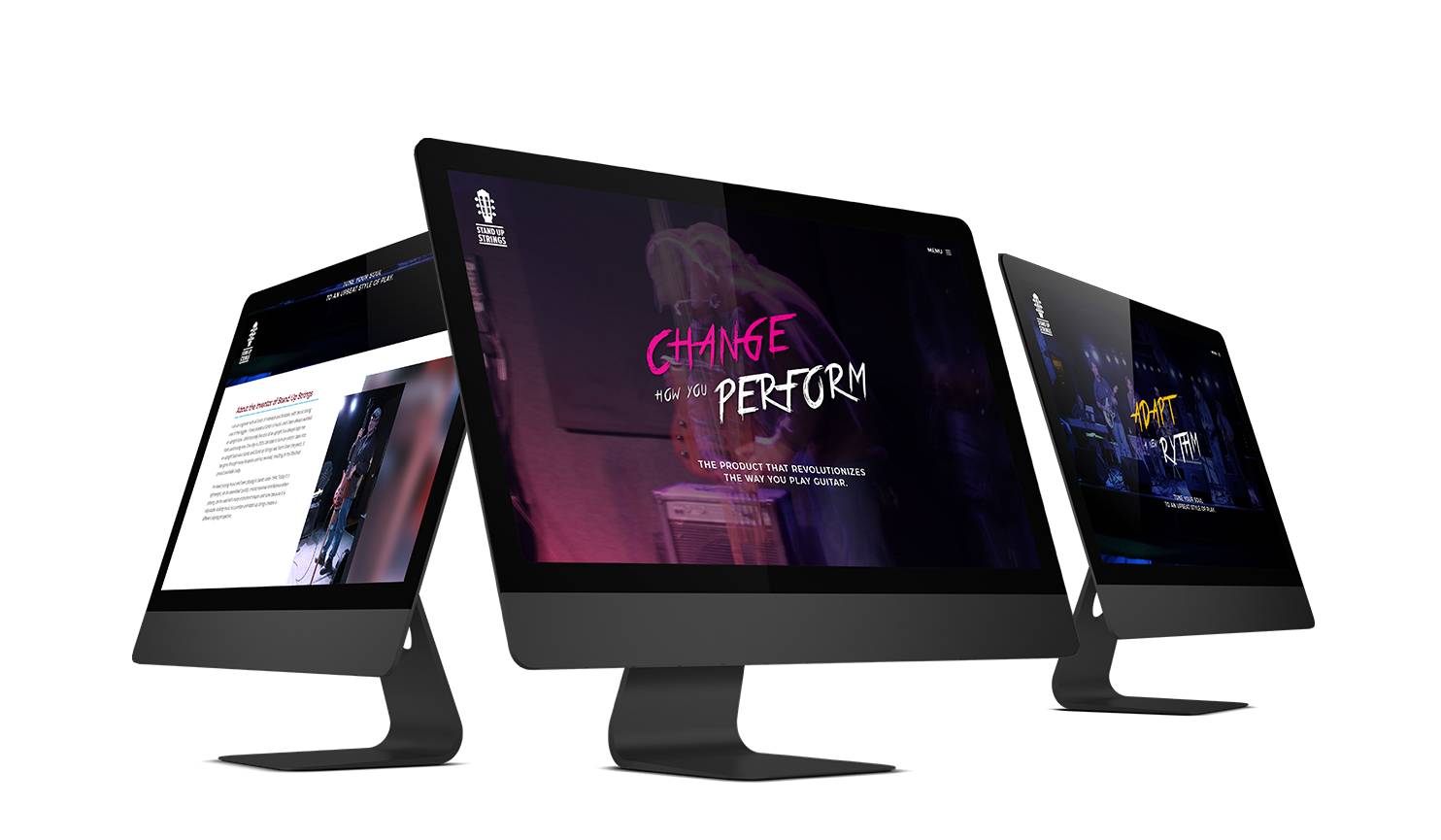 Video to market and promote your small business 
As part of a comprehensive marketing and Kickstarter campaign, True Creative recorded live-action video of a band performing while using the Stand Up Strings product. The bright strobe colors of the venue inspired the neon color use in the typography design across the website.