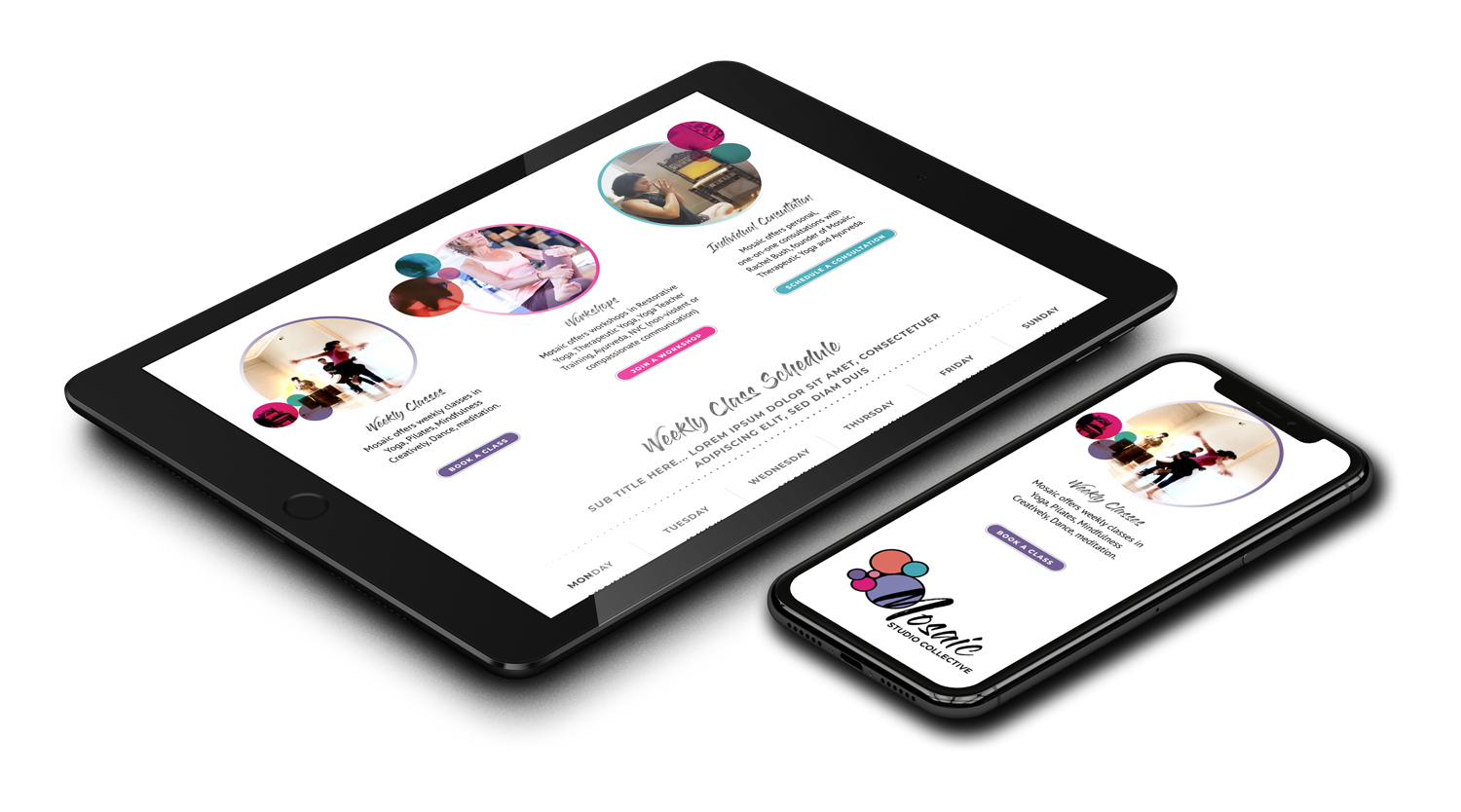 a brand focused on
community & wellness
Mosaic Studio Collective client engagement:
brand development, logo design, website design, print design, search engine optimization (SEO)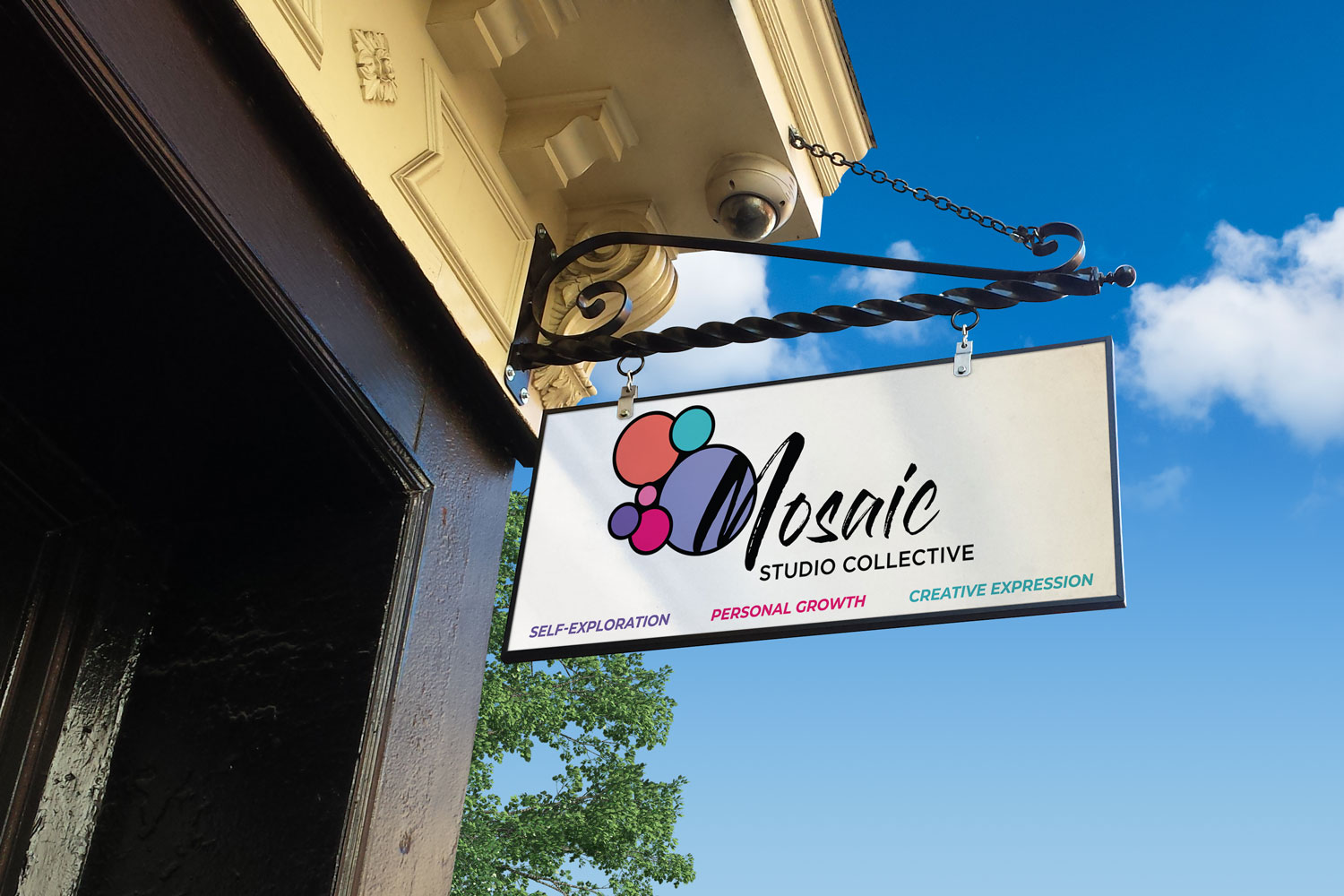 Logo redesign & brand development; the value of a unified brand
True Creative was engaged to provide a comprehensive rebranding for Mosaic (formerly known as Hidden Door Yoga before the rebrand). Their previous brand was limiting–they offer so much more than yoga.
Mosaic is a wellness studio that features a variety of healing and wellness services including yoga, meditation, dance, and more. They're a collective of individuals–a welcoming community that brings people of all ages, genders, and interests together in a safe and comforting environment. This concept was lacking in their previous logo design and overall brand. It was a core inspiration for the design of the new logo. We took this concept and illustrated it in a logo design that uses a collection of circles and colors to reflect the company's communal element.
A mosaic is a collection of colorful, rough individual pieces that come together to collectively represent something beautiful and transformative—that's exactly what defines the uniqueness of Mosaic Studio Collective.
Website redesign to transform their online presence
With a new brand platform and strong logo design in place, our next step was to transform their online presence to magnify the brand even further and operate as a valuable business tool. The new website design features beautiful, custom image "mosaics" on every page, incorporating the circle elements and color palette from the logo design with verb keywords that complement the image collages.
The new website also incorporated an integrated scheduling system, Mind and Body, to provide a convenient, online format for clients to book classes, workshops, or events online.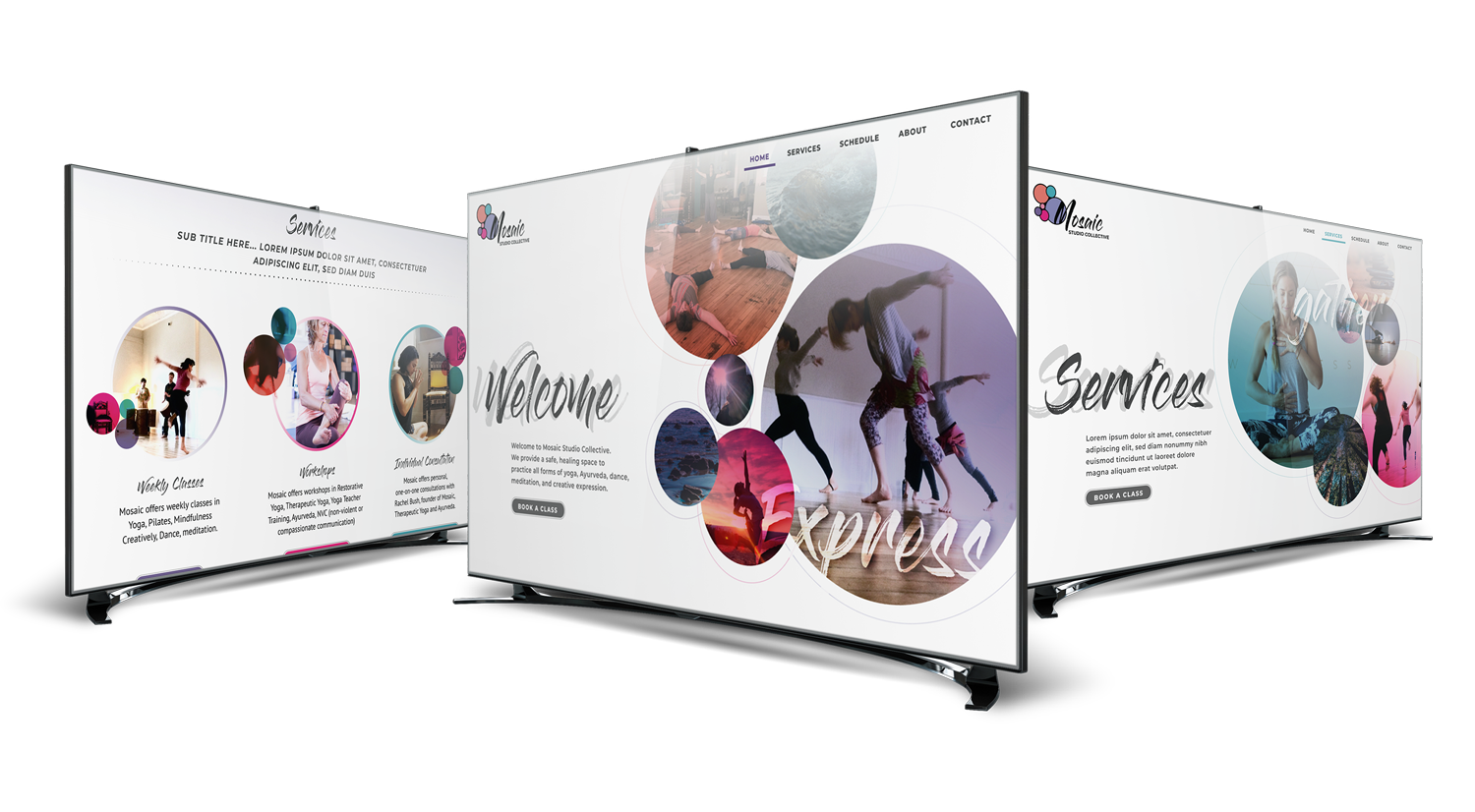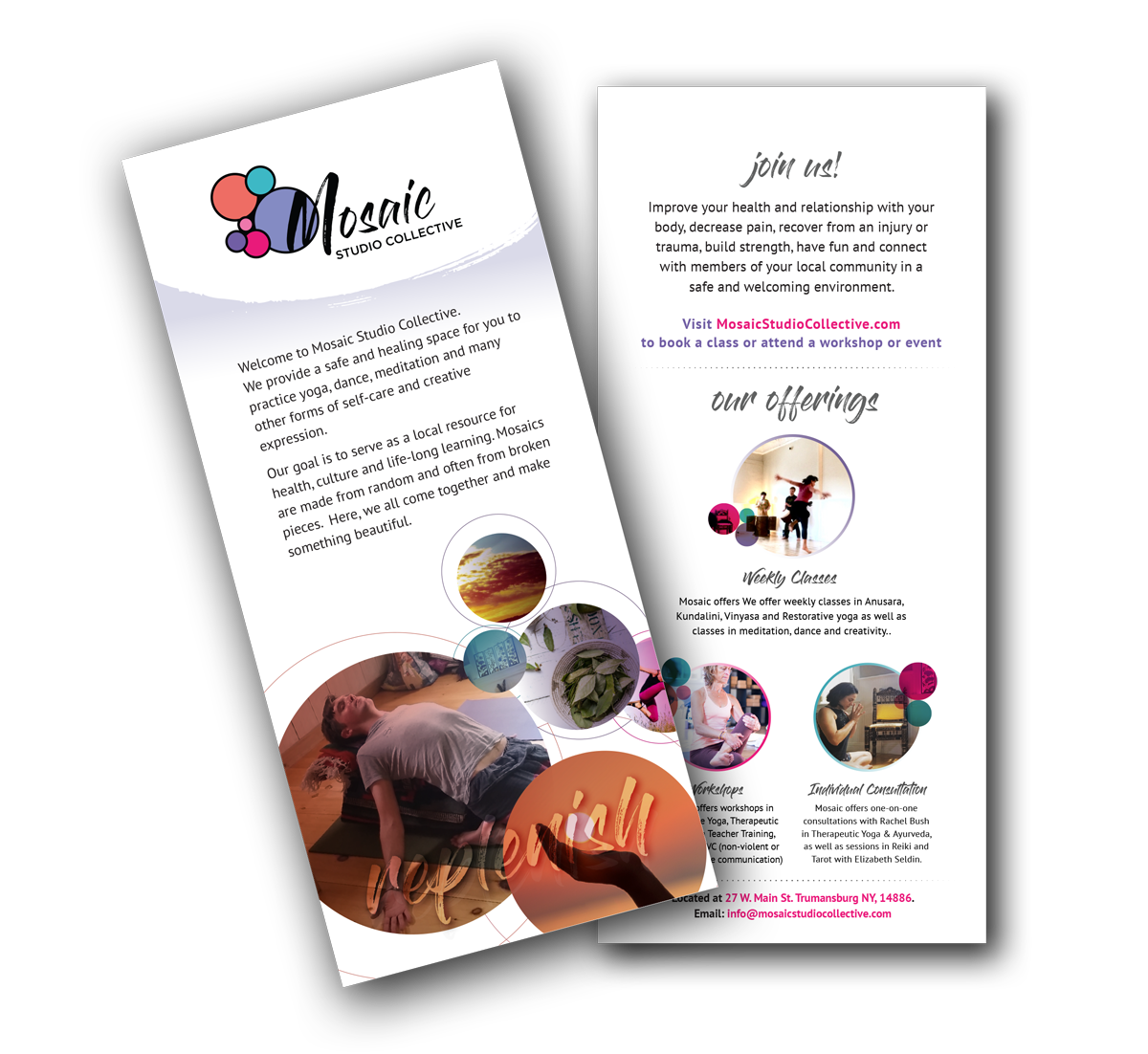 Rack card design for all-purpose marketing 
A well-design informational rack-card is a staple for any service business to market itself. It's a small, economical way to provide more information to customers, increase sales, and educate clients on other services you provide.
True Creative designed a rack card for Mosaic Studio Collective to use for all of these purposes. Our goal for every marketing application, print or digital, is always to maintain a cohesive brand. We used all elements of the new brand platform to design this rack card print piece.