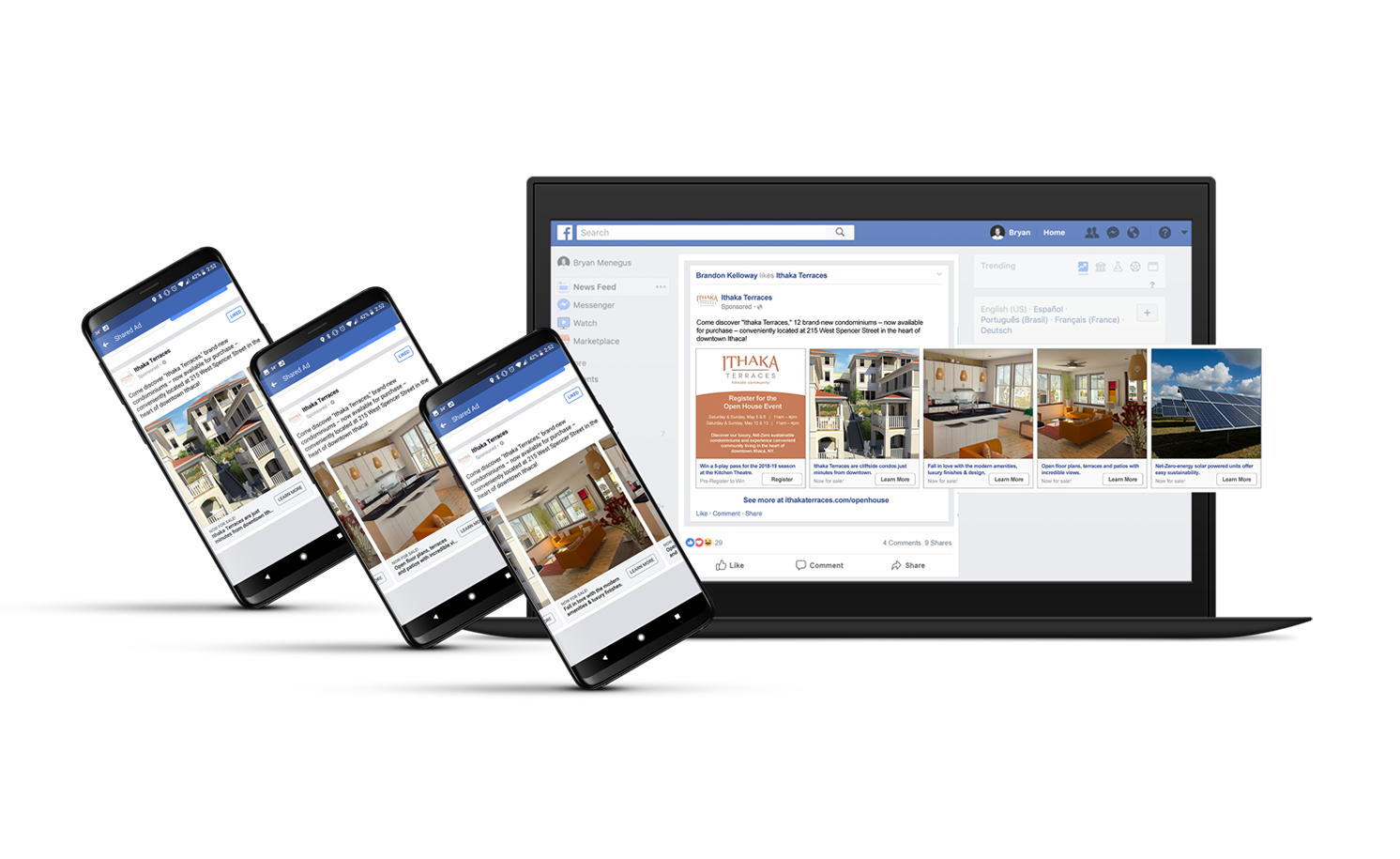 Advertising that
Drives new business
Online advertising, digital advertising, social media advertising, pay-per-click advertising, search advertising, print advertising
Featured: Social Media Advertising for Ithaka Terraces
Advertising that targets specific customer demographics and maximizes your marketing budget!
True CreativE can fulfill any advertising need you may have–from small short-term advertising campaigns to long-term comprehensive campaigns across a wide variety of channels; print advertising, digital advertising, social media advertising, Video Advertising or Paid search advertising. Whatever your advertising goals may be, True Creative can drive the qualified, targeted results you are looking for with reporting and analytics to back it up.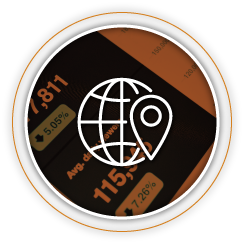 Targeted Digital Advertising
All online website traffic is recorded and analyzed, giving ad networks valuable information on what your target audience is interested in and how to reach them. We use this user behavior data to design, write, animate, and launch paid advertising that reaches the right audience, at the right times–ensuring quality engagement with your website, products, or services. We can target audiences based on interests, frequently visited websites, region, location, age and more, giving your advertising a powerful competitive edge over general advertising.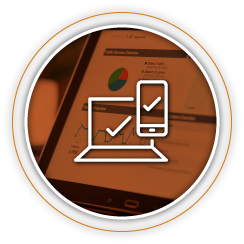 Pay-Per-Click Advertising
As advertising opportunities emerged online, ad networks started charging media vendors and their clients for ad placements based on the anticipated number of impressions (or views), an ad received. True Creative places all client ads through advertising networks that use a pay-per-click method of promotion. In short, you won't be charged for your advertisement(s) unless it is clicked. This means that you only pay for the advertisement placement if it actually receives user engagement.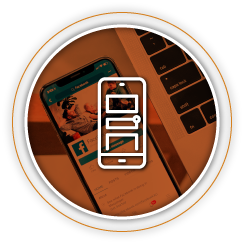 Social Media Advertising
As online ad networks gather user behavior data from websites that are visited, social media networks use the data people post on their profiles and social feeds to generate personality profiles. These profiles are then used to target and advertise to individuals based on their interests, personality, engagements and beliefs. Social media advertising receives a much higher engagement rate at a lower cost than general advertising online, however the audience is limited to those who participate in the particular social media platform.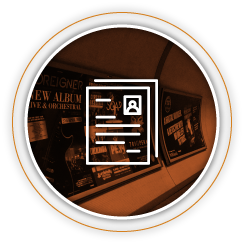 Print Advertising
Print advertising is a more traditional form of advertising, but despite the dramatic increase in online advertising investment, print is still a perfectly viable and appropriate advertising option for the right campaigns. True Creative provides print advertising services for clients looking to establish a more localized or regional service focus. Often times we recommend clients use print advertising to support and reinforce digital advertising efforts. 
More about our advertising expertise & services!
Advertising is one of the oldest forms of promoting businesses and it continues to evolve as our culture and user behavior change. The boom of technological access online created a huge opportunity to advertise to consumers. Today, advertising networks are becoming more and more consumer-centric, using pay-per-click methods to maximize your ad budget and demographic targeting to reach people in specific regions, with specific interests online, or even advertising based on the websites they visit.
Here at True Creative, our services are completely integrated with one another. This means that we can plan your entire advertising campaign from the top down, recommend specific tactics and targeting parameters, design your ads and animate them (if you select that format), and launch your campaign, all in house. The fact that we manage all components of the advertising services means that we can ensure quality from start to finish. We don't partner with outside media vendors who may neglect a campaign or create additional management costs. 
At True Creative we recognize the investment you are making. Every ad dollar needs to be effective and drive results. As a business, we understand the cost necessary to advertising and promote your services. We work on a personal level with you, keeping you informed every step of the way so you understand where your advertising investment is being spent and what you are yielding as a return on your investment. 
As we constantly monitor your advertising campaign, we may suggest modifications or reallocation of your budget based on the data and analysis of campaign performance. Our goal is to make sure that time and money is not wasted on campaign avenues that aren't yielding results. This of us as an extension of your team–we're with your every step of the way.