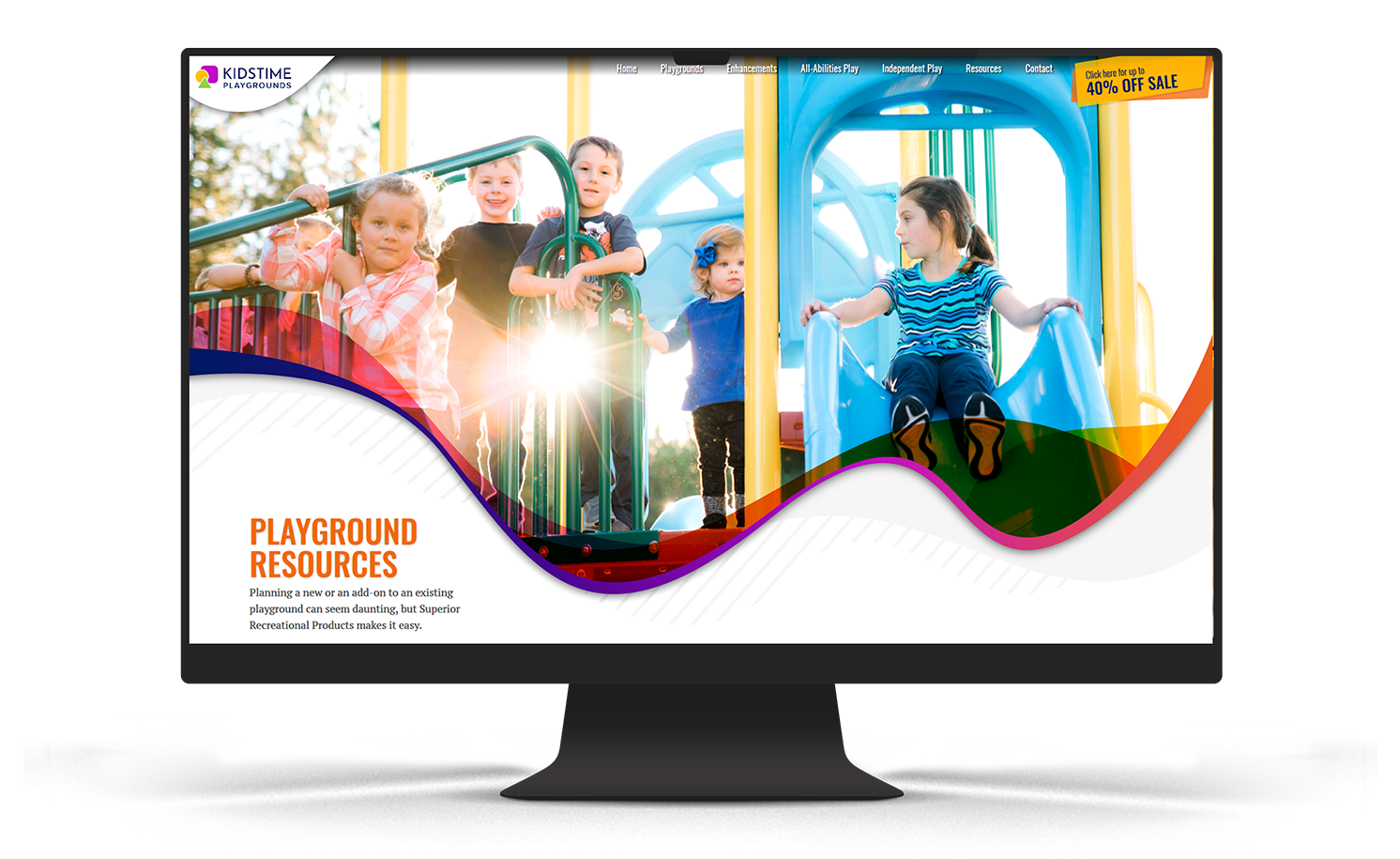 optimizing a site
to drive web results
Kidstime Playgrounds client engagement:
brand development, logo design, website design, search engine optimization (SEO)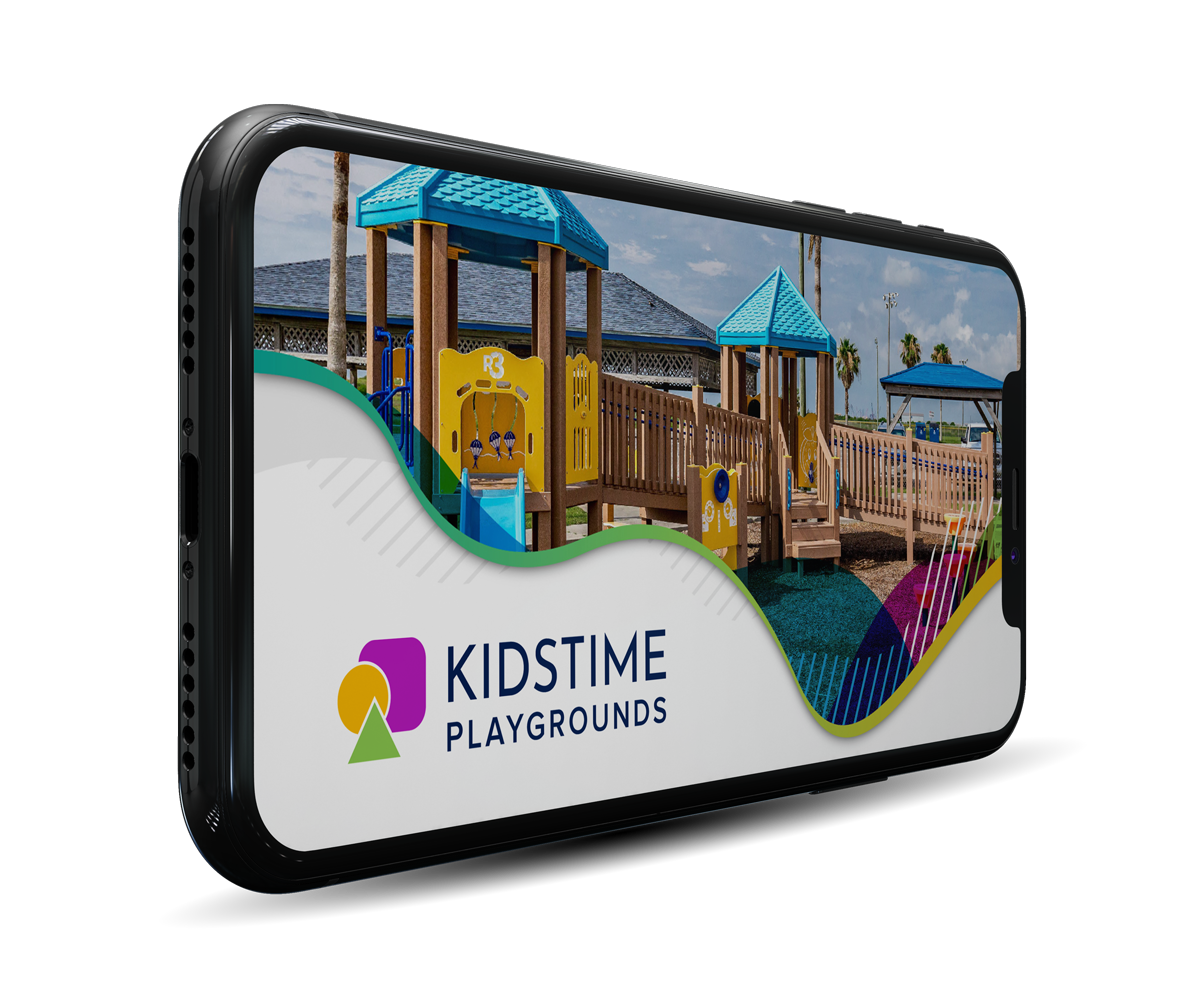 Brand development & logo redesign using imagery, texture, and color.
Kidstime Playgrounds (formerly called PBD Rec) is a commercial playground distributor that is part of a large competitive commercial playground industry and a subsidiary of the community build playground provider, Play By Design. Their previous online presence lacked a visual identity and any cohesive brand platform. True Creative was contracted to wipe the slate clean and reinvent their brand from the ground up.
Before designing a logo, we first explored new company names for PBD Rec. After exhaustive competitor research in the commercial playground industry, we arrived at Kidstime Playgrounds as it appropriately represented their position within the commercial playground space. The logo design process included several directions, including a simple geometric design, an illustrative playground approach, and a typographic approach. Ultimately, the simpler geometric logo design approach was the chosen option.
Responsive website design to capture the true Kidstime brand
As designers and developers, the website redesign process was incredibly exhilarating and fun. Using strong imagery, a full spectrum of colors, and varying graphic styles, we created a unique and powerful website design that combines the colorful and exciting characteristics of "play" with the sophistication necessary to maintain the professionalism of a commercial company website. The website is comprised of over 30 pages, each featuring a custom-designed and styled header image, color gradient, and playful curve/wave graphic element. The complexity of the website style and design compliments the simplicity and minimalism of the logo design.
The new website features individual products, product galleries, comprehensive product content, product sales, lead generation forms, and playground resources—all additional elements that were not offered on the previous PBD Rec website. Overall, it's a much more comprehensive and visually engaging marketing platform as compared to the previous website design.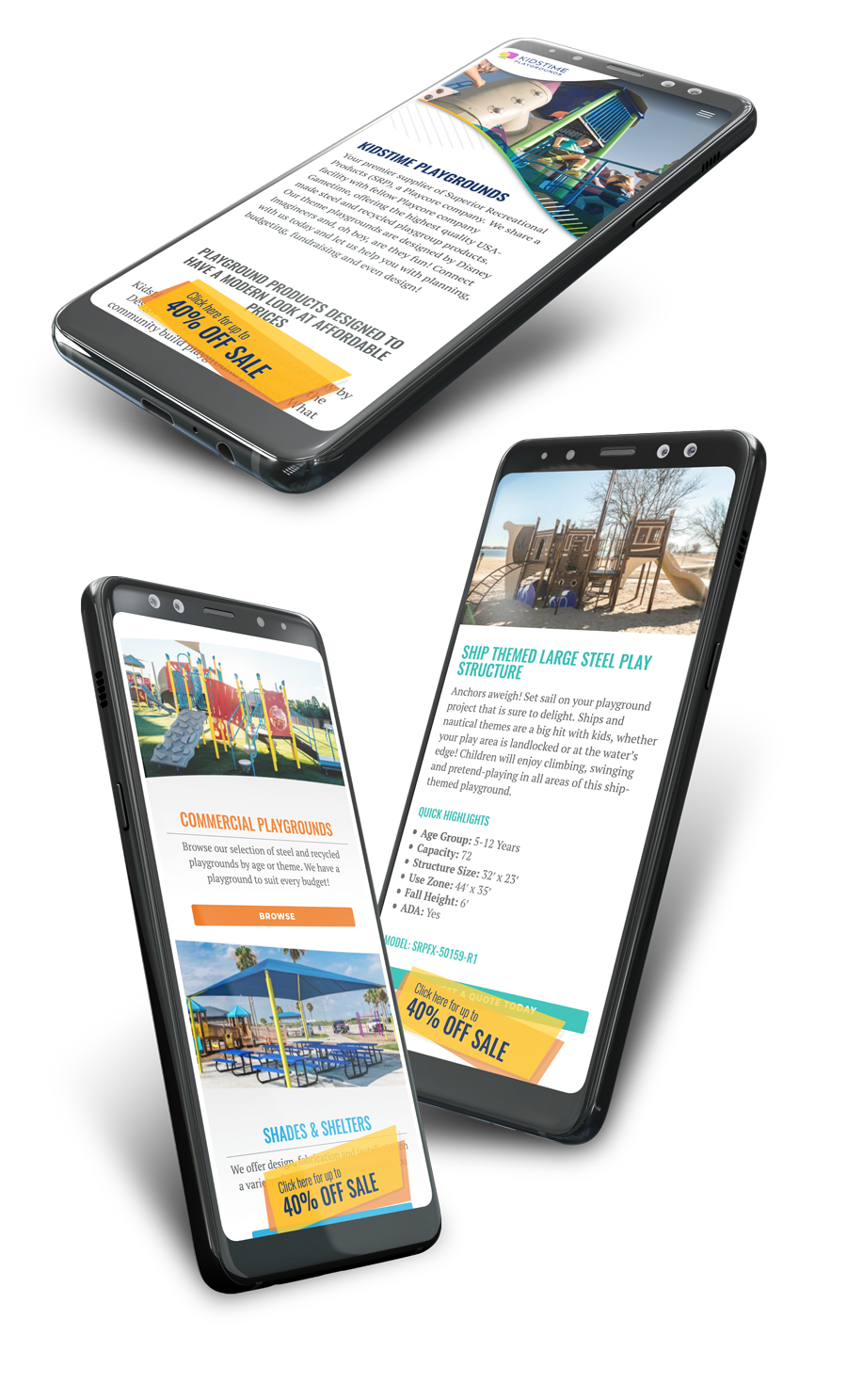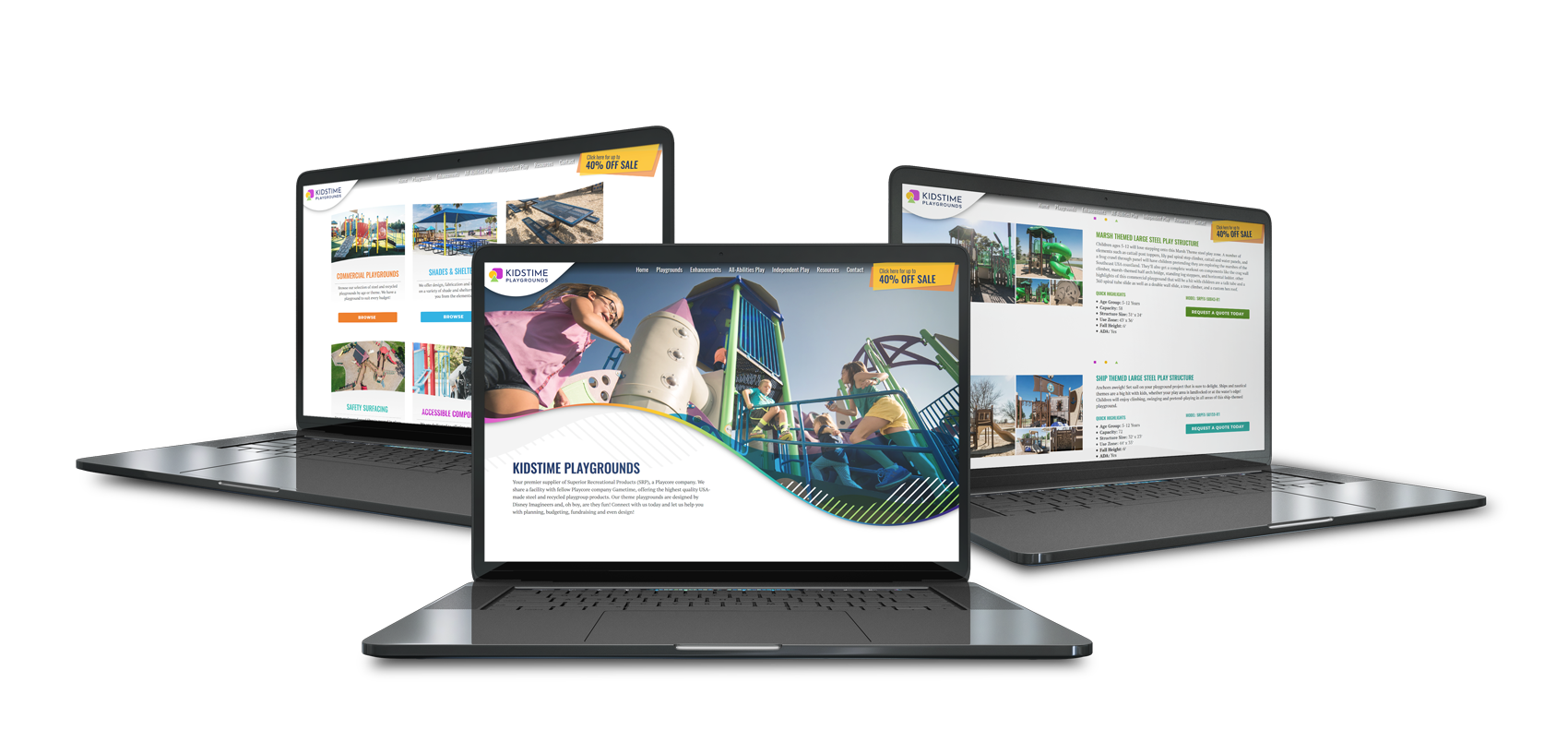 Search Engine Optimization (SEO) to compete in Google search ranking
As part of the website build process, True Creative wrote and optimized content throughout all 30 pages of the website to ensure quality Search Engine Optimization and search ranking. This process included an extensive analysis of relevant competitors within the industry, keyword sourcing, URL optimization, and metadata optimization. Once keywords were determined relevant for each page of the Kidstime website, we strategically wove the focus keyword throughout best placements within the web page content.
Our optimization process concluded with the submission of the newly launched website to Google, Bing, and Yahoo for ranking and indexing. This process accelerates the indexing process of new website changes or launches to help get the new website to appear quicker within the online search space. We follow-up our SEO process with a 1-week, 2-week, and 30-day check-in on SEO status to ensure the website launch and subsequent SEO process was implemented successfully.