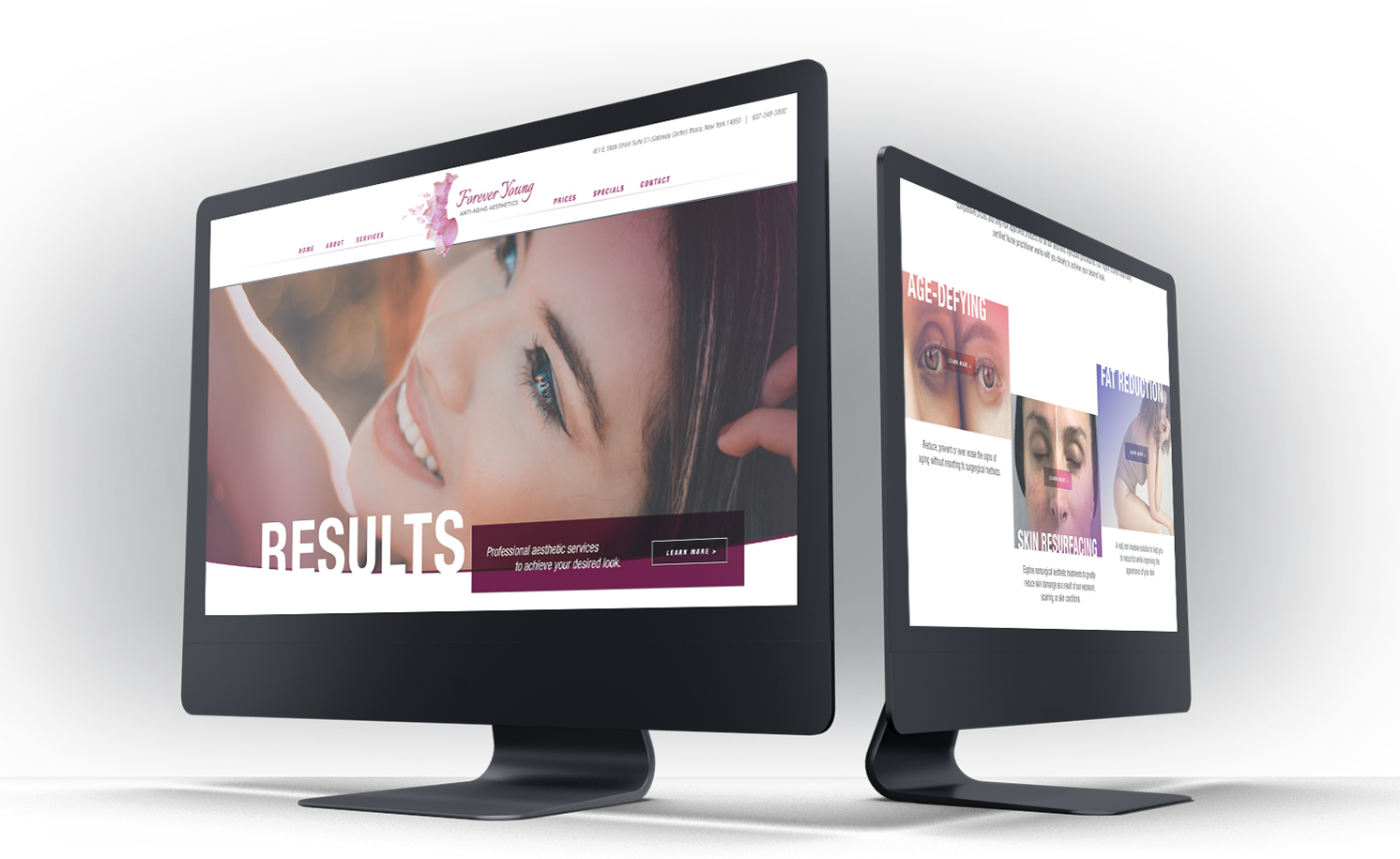 giving a small business
a big brand presence
Forever Young client engagement:
brand development, logo design, website design, search engine optimization (seo), brochure design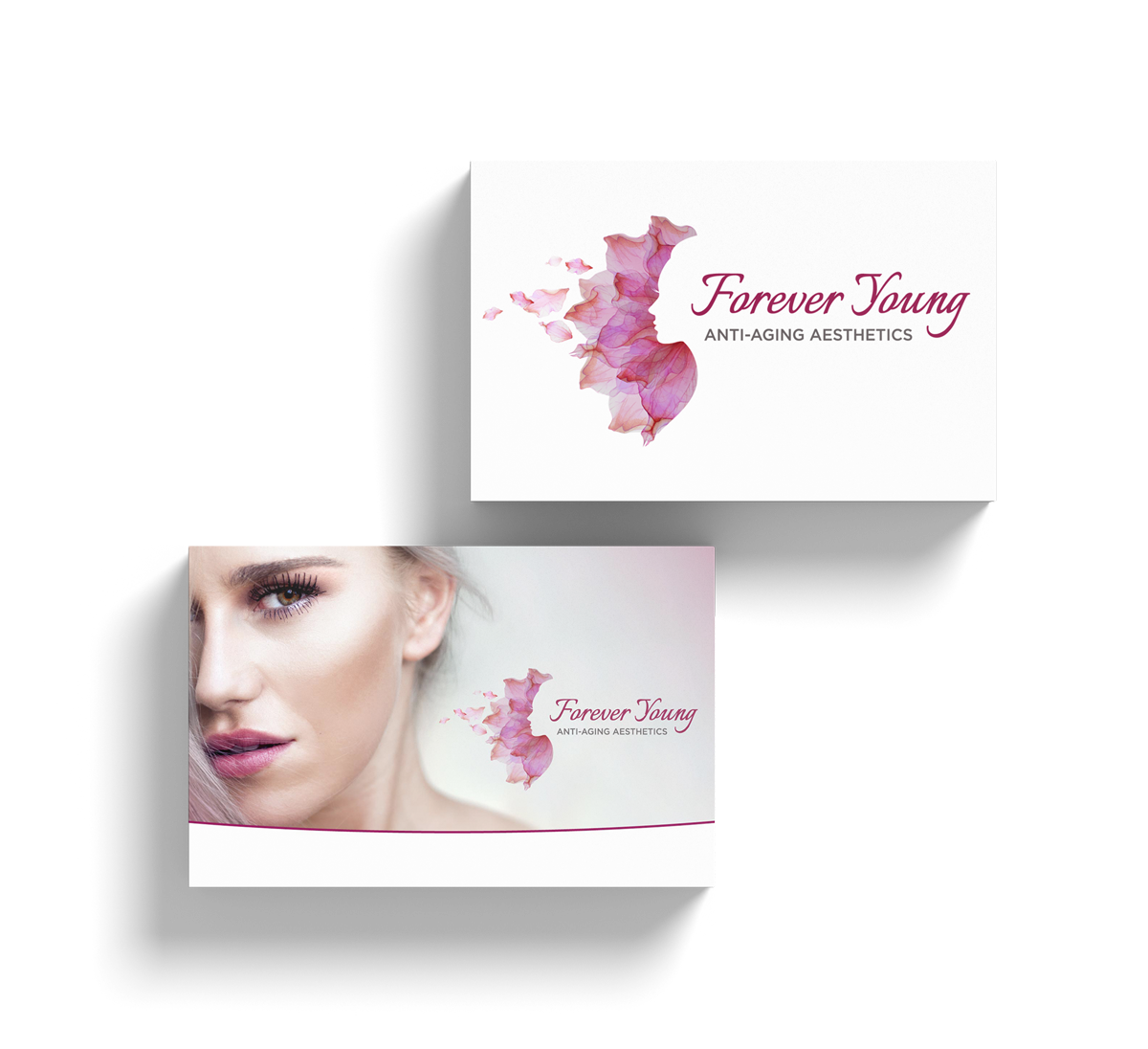 Logo redesign; giving a small business a big brand
Forever Young is an anti-aging aesthetics provider in the Ithaca, NY region, providing customers with all manner of professional aesthetic services to defy aging and improve the overall look and feel of your skin. We began our service engagement with Forever Young with a brand identity focus first, exploring the redesign of their company logo and brand tagline. Their former tagline, "Look Your Best at any Age," was a great line to describe the benefit or outcome of using their services but didn't definitively communicate what it is Forever Young provides. Ultimately, we recommended using the tagline "Anti-Aging Aesthetics" instead, which appropriately contextualizes "Forever Young".
Forever Young's primary demographic is middle-aged women. As such, we designed a logo for Forever Young that incorporates a feminine color palette, type choice, and textural floral element that suggests a sense of presenting a more youthful appearance. The logo design uses a negative space style to illustrate the profile of a woman while nesting the typography comfortably within the negative space. Overall, the logo design is delicate, balanced, and cohesive.
Using typography, color, and imagery in a cohesive website design.
Forever Young's previous website didn't utilize a content hierarchy, feature imagery, incorporate a cohesive color palette, or use typography in an intentional or strategic way. We used a full spectrum of color, stylized imagery, strong typography, and a clearly organized content hierarchy to illustrate and communicate information across the new website.
We also incorporated a new appointment booking and registration system on the new website to provide a convenient way for clients to book appointments online for their convenience. The previous website didn't feature an online booking system, which hindered appointment sales. This new system has smoothed out the process of booking appointments and  is also a time saver for Forever Young personnel, as most appointments are booked online now rather than via phone.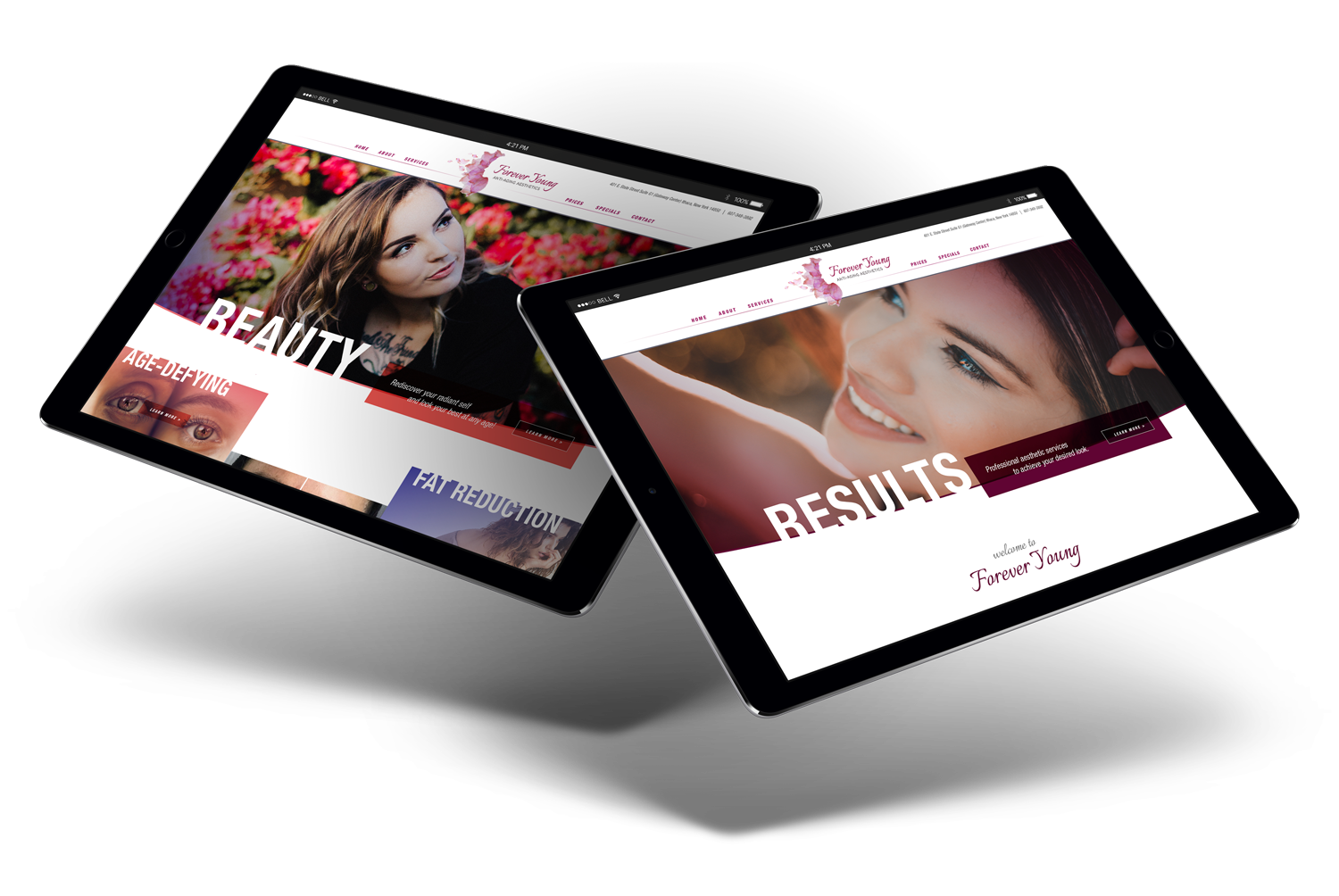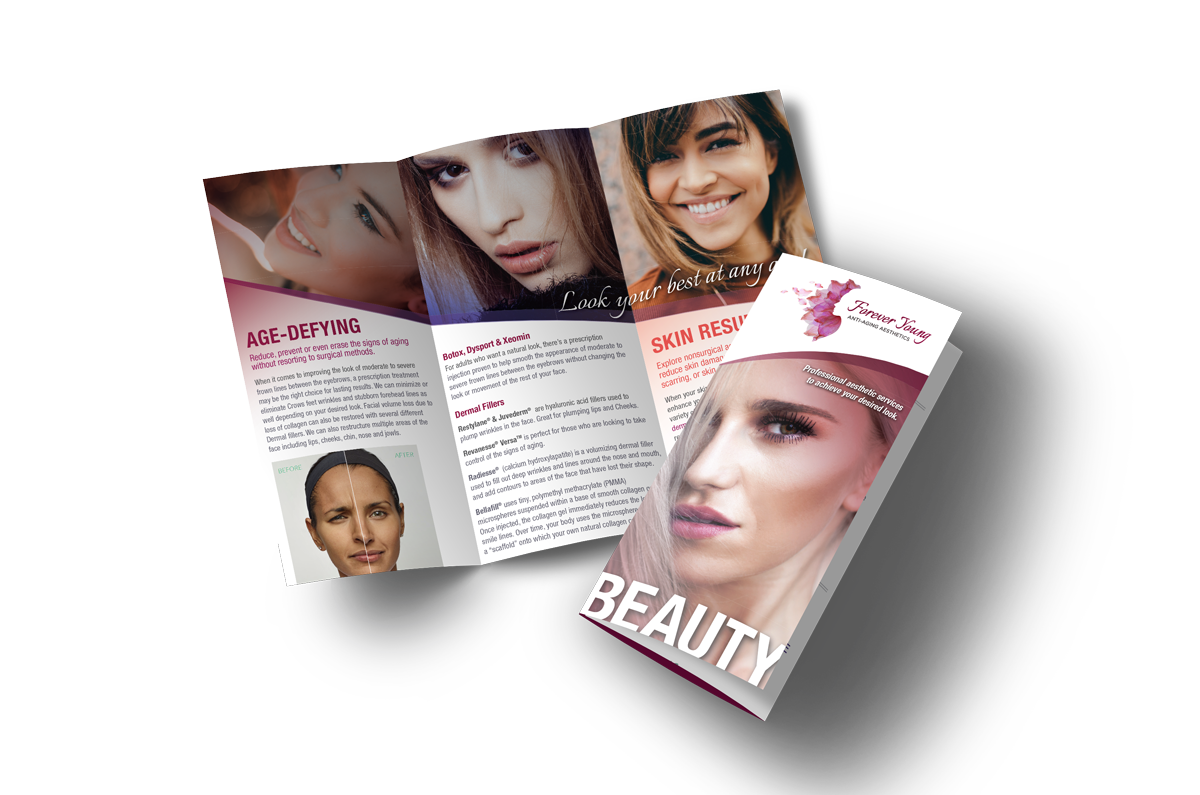 Brochure design to provide a convenient, easy method for Forever Young to market itself.
Clients love take away printed information to read through and consider on their own time. A well-designed informational brochure is a staple for any service business to market itself. It's a smart, economical way to provide more information to customers, increase sales, and educate clients on other services you provide.
True Creative designed a tri-fold brochure for Forever Young to use for all of these purposes. Our goal for every marketing application, print or digital, is always to maintain a cohesive brand. We used all elements of the new brand platform to design this tri-fold brochure.