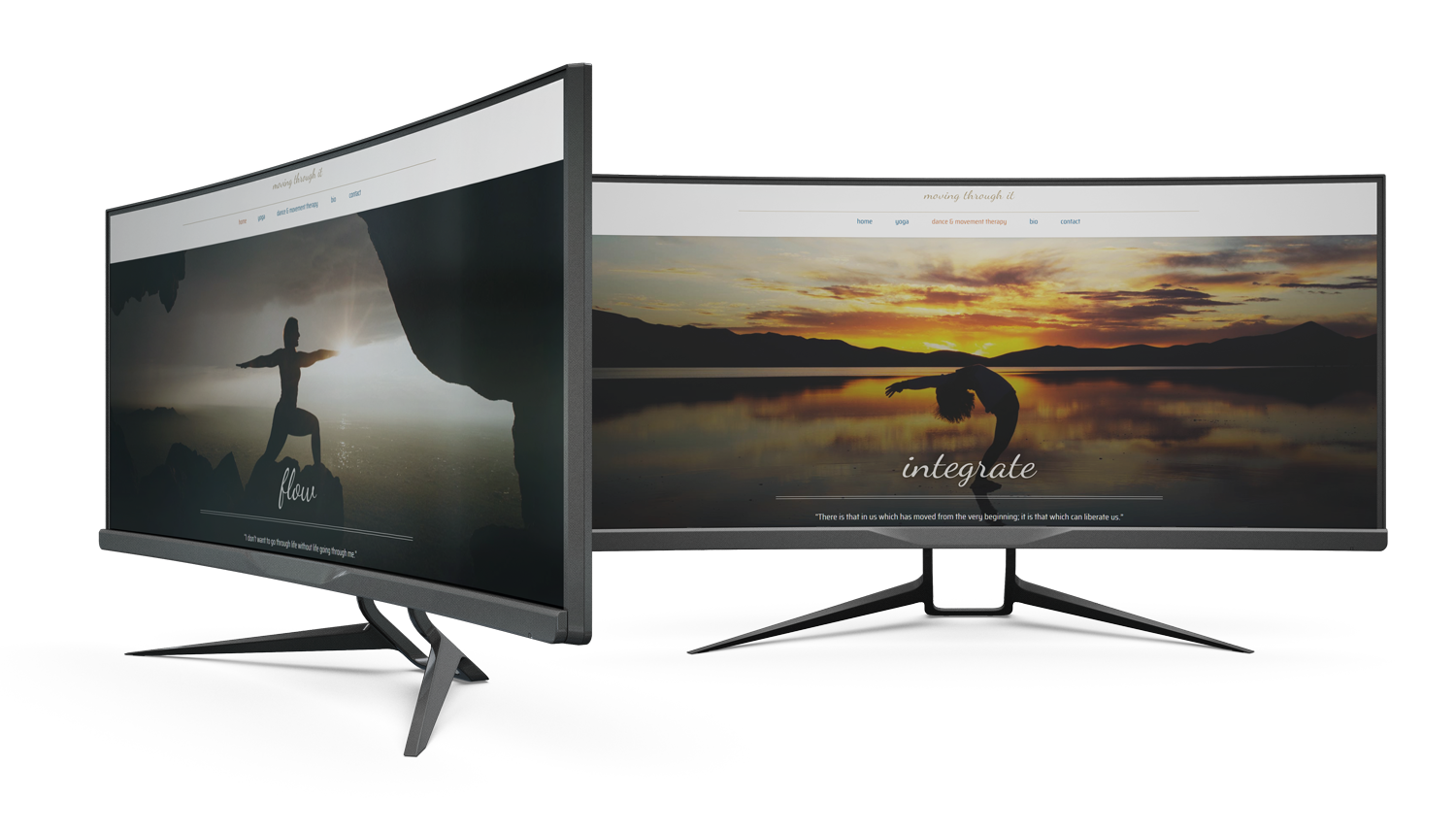 defining a brand using
imagery & color
Moving through it client engagement:
brand development, web design, responsive website design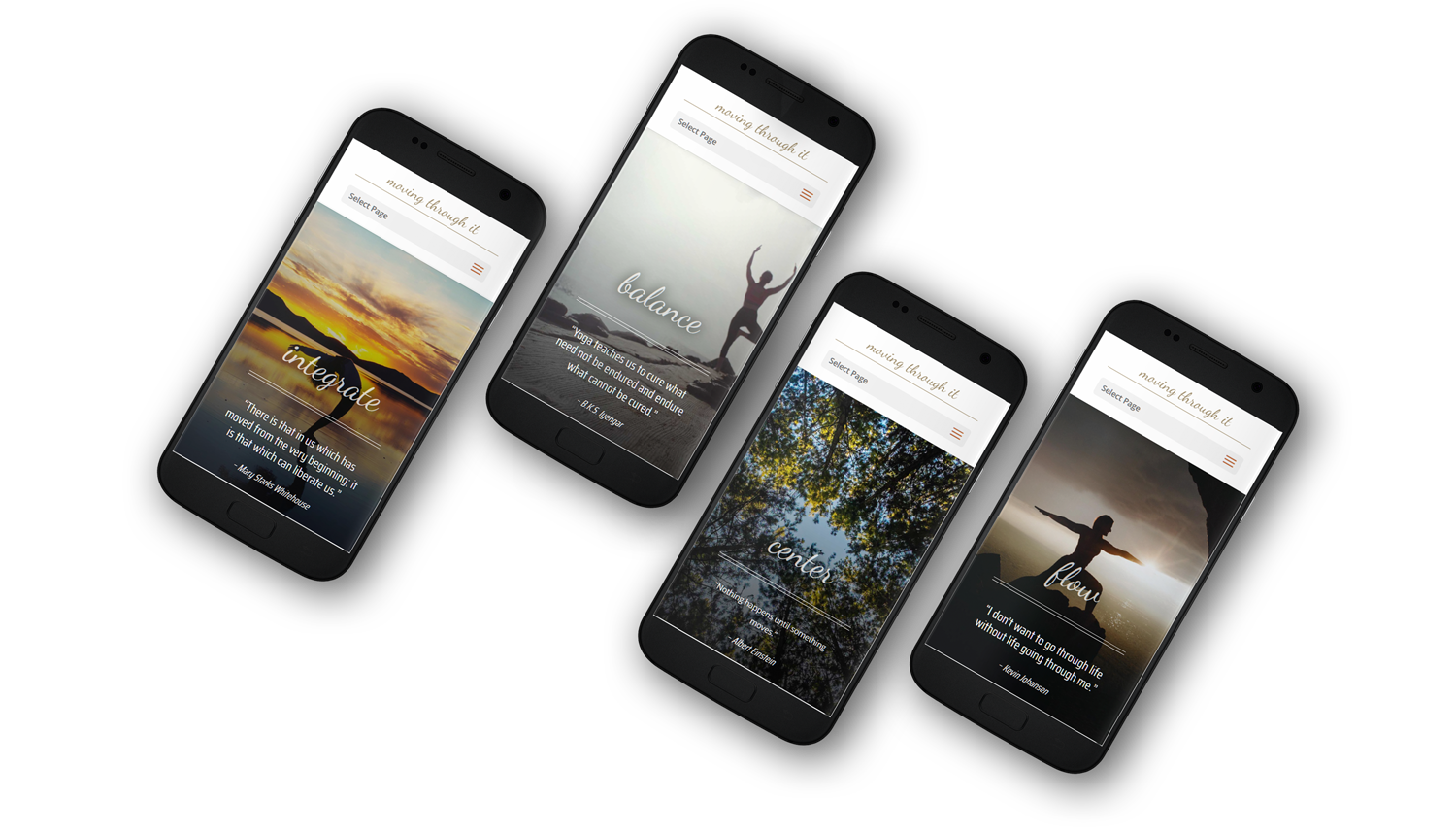 Brand Development through imagery and color.
Moving Through It was a small website design project engagement. As such, we used color, typography, and creative imagery to communicate the elements of healing, wellness, and relaxation that is provided in Moving Through It's services. With these considerations, we created a quality brand image that users can engage regardless of the site scope.
Website redesign to transform their online presence
With every website project, we optimize for a full spectrum of device sizes, considering all elements of user engagement, design, style, and lead generation site-wide. Overall, this website was optimized primarily to schedule individual yoga sessions with those seeking a private yoga session experience.